Clinkz the Bone Fletcher se ha levantado de su tumba y tiene pinta de estar cabreado.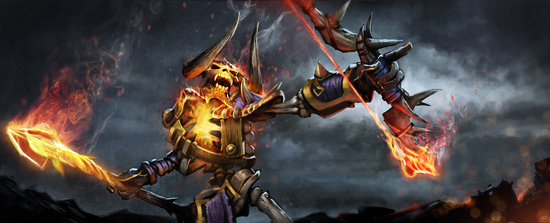 No nos hemos despegado de los monitores viendo los partidos de The Defense, asegúrate de echarles un vistazo.
La semana que viene cambiaremos la forma de haceros llegar el nuevo contenido semanalmente. Como ya anticipamos en la actualización anterior, las repeticiones antiguas dejarán de funcionar a partir de ese momento, así que no olvidéis guardar vuestros momentos favoritos en formato de vídeo.
Por último, podéis encontrar las notas del parche aquí.