¡Bienvenidos, viejos amigos! Gyrocopter, Phantom Assassin y Chaos Knight son los últimos héroes en incorporarse al elenco de Dota 2.

También queremos dar la bienvenida a Tongfu y mTw a la lista de equipos competidores de The International. Si te perdiste cualquier partido de los clasificatorios de Wild Cards de la semana pasada, puedes encontrarlos todos en la sección Partidas Recientes dentro de Dota 2.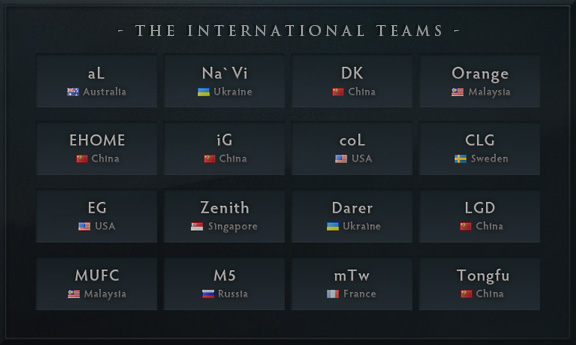 ¡No lo olvides! Las entradas para The International se pondrán a la venta a partir de mañana en la Tienda de Dota 2. Un recordatorio rápido para los coleccionistas: Las entradas que no se utilicen cuando comience The International se evaporarán de vuestro inventario, así que no las compréis si no vais a poder asistir.