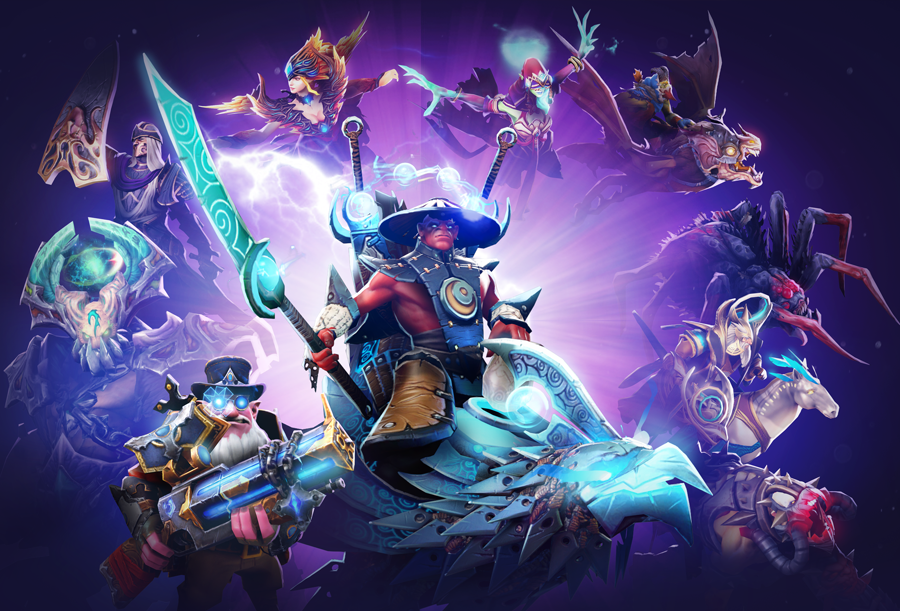 Ya está disponible el Tesoro de Invierno II, que contiene el primer set de artículos para Underlord, además de nuevos sets para Silencer, Lifestealer, Lina, Death Prophet, Broodmother, Batrider y Keeper of the Light. Cada tesoro también da la oportunidad de desbloquear un set para Sniper muy raro o un set para Disruptor extremadamente raro.
La actualización de hoy también introduce una nueva característica que te permite sugerir objetos a tus compañeros de equipo. Haz clic en el botón de petición de sugerencia en la parte superior izquierda de la ventana de la tienda para probarla.
En otras noticias relacionadas a la armería y el Workshop, hemos seguido mejorando a Keeper of the Light cambiando la ranura que ocupa su fiel montura. A partir de ahora, en vez de espacios dedicados para la montura y su armadura, Ezalor tendrá un único espacio para su montura y todas las armaduras irán incluidas en el modelo. Esto debería permitir monturas de mayor calidad y ayudarnos a lanzar más sets para Keeper of the Light en el futuro.
Como efecto secundario de esta actualización, las monturas viejas de Keeper of the Light y sus armaduras pasarán a ser un único objeto en vez de dos para adecuarse a los cambios. Los poseedores de estos sets antiguos encontrarán las nuevas versiones combinadas en su armería.