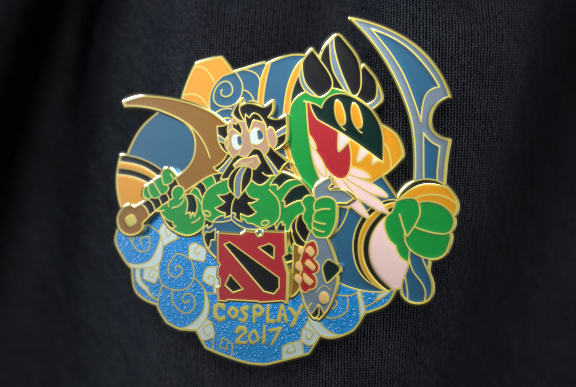 Presentamos la competición de cosplay en The International, con un fondo para premios de 15 000 $ durante el evento principal del mayor torneo de Dota 2 del año.
Invitamos a todos los cosplayers dedicados a crear disfraces con temática de Dota y venir a Seattle en agosto para el evento principal de The International. Los concursantes no necesitan entradas para el evento, todos los cosplayers que se registren para participar serán admitidos a una fase de evaluación previa cerca del local. La final tendrá lugar en el escenario del evento principal para determinar quien se llevará parte del premio.
A banda del resultado, todos los cosplayers registrados que sean aceptados recibirán la Insignia de Cosplay de Dota 2 de este año al presentarse a la fase previa de la competición.
Al igual que el año anterior, la competición de cosplay 2017 será administrada por PGL. Visita la página de registro de PGL para más información.