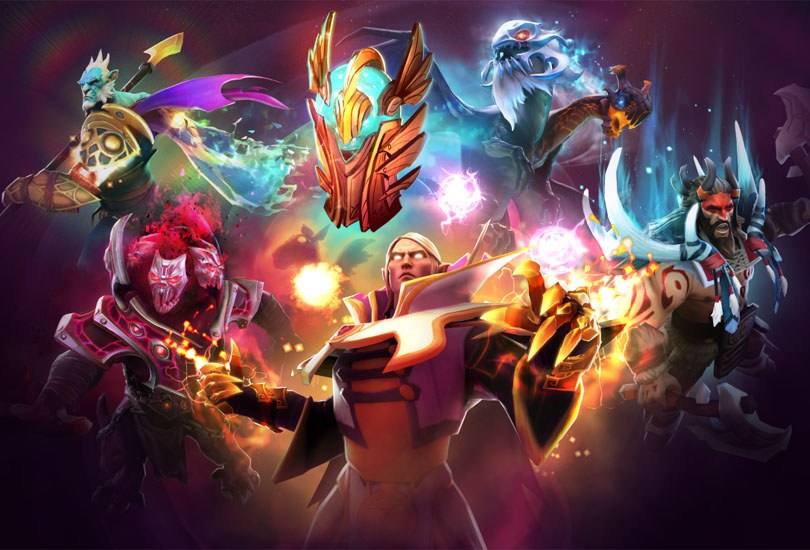 La Garrafa del Tesoro de The International 2017 ya está disponible, e incluye los primeros objetos para Jakiro y Oracle, así como nuevos objetos para Shadow Demon, Phantom Lancer, Anti-Mage, Troll Warlord, Faceless Void y Beastmaster.
Cada tesoro ofrece además la oportunidad de recibir un objeto raro para Invoker, un tesoro muy raro que contiene versiones doradas de una selección de objetos inmortales o un mensajero misterioso ultrarraro que celebra el espíritu de The International.
También puedes apoyar a tu comentarista favorito del evento de este año adquiriendo las versiones autografiadas de la Garrafa del Tesoro. Simplemente selecciona al comentarista que prefieras en el menú desplegable de la tienda para inscribir su firma en los contenidos.
Objetos para los asistentes
Como recompensa especial para los seguidores que asistan a The International, distribuiremos objetos del juego entre los miembros del público que se encuentren en el KeyArena. Al derramarse la primera sangre de cada partida, repartiremos un número limitado de tesoros de asistente exclusivos, que contendrán versiones visualmente únicas de una selección de objetos inmortales de este año con una gema de primera sangre incrustada. Para optar a ello, debes tener un pase vinculado a tu cuenta de Steam y encontrarte en el estadio cuando se derrame la primera sangre. Esperamos verte en The International.
Evento principal de The International
La fase de grupos de The International 2017 ha concluido y el resultado ha sido la eliminación de Fnatic y HellRaisers tras cuatro días de duro combate en Dota.
LFY, Team Liquid, LGD, Newbee, Evil Geniuses, Invictus Gaming, Virtus.pro y TNC pasan al grupo ganador del evento principal.
OG, Team Secret, iG.Vitality, Cloud9, Digital Chaos, Team Empire, Infamous y Execration, todos en el grupo perdedor, se enfrentan al reto de una primera ronda de partidas al mejor de uno el lunes 7 de agosto en el KeyArena. La retransmisión comenzará a las 10:00 A. M. PDT, y todas las partidas podrán verse en directo en el sitio web de The International.