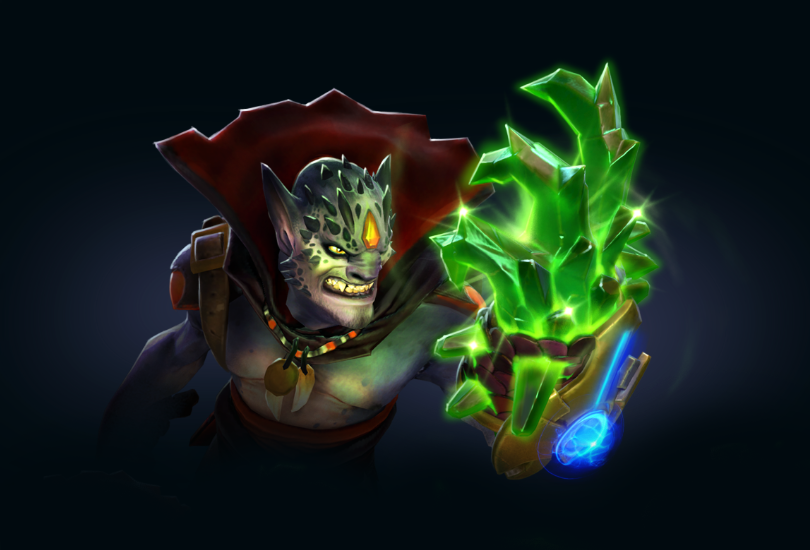 En la actualización de hoy, el nuevo objeto de prestigio para Lion, "Hell-Spar Anathema'', finalmente ha salido a la luz. Disponible para todos los poseedores del pase de batalla que alcancen el nivel 255, este reemplazo exclusivo para el diabólico brazo izquierdo de Lion también incluye un segundo estilo que puede desbloquearse al asegurar 50 víctimas con al menos 350 de vida por una gran cantidad de daño de Dedo de la Muerte.
Incluyendo nuevas animaciones y sonidos para esta habilidad definitiva de Lion, "Hell-Spar Anathema" solo puede ser obtenida al aumentar tu nivel de batalla a 255 antes de que finalice The International, y no estará disponible en el mercado o a través de intercambio en el futuro. Los poseedores del pase de batalla que ya han obtenido el nivel de batalla 255 ya pueden reclamar este premio de la línea de recompensas y comenzar a desatar la furia del infierno sobre los enemigos de Lion.
Por otro lado, los fans están invitados unirse al compositor del pack de música de The International 2018 en su estudio de grabación para obtener un adelanto especial del proceso creativo de las nuevas ofertas de audio en el juego para el torneo de este año.