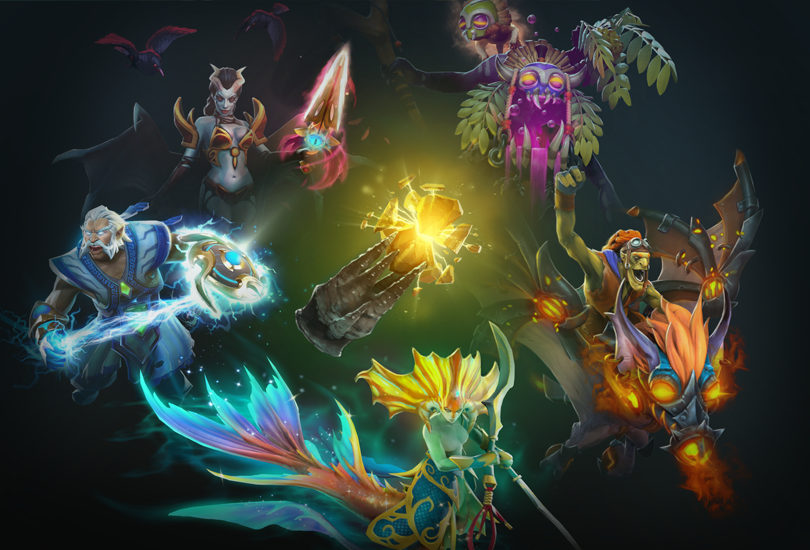 El Tesoro de Aspecto Inmortal III ya está aquí, e incluye los nuevos objetos para Shadow Shaman, Dark Willow, Queen of Pain, Batrider, Zeus y Naga Siren.
Además de estos objetos, cada tesoro que abres aumenta las posibilidades de recibir una versión dorada muy rara del objeto de Queen of Pain o un pack ultra raro para Witch Doctor. Incluso, podrías desenterrar un raro botín de puntos de batalla o el inconcebiblemente raro Emblema del Grado de Cristal.
Todos los poseedores del pase de batalla encontrarán el Tesoro de Aspecto Inmortal III listo para abrirse en la Armería, y tú podrás ganar más tesoros al aumentar tu nivel de batalla. Examina más de cerca la vista previa de los nuevos objetos y efectos personalizados del tesoro de hoy en la página del pase de batalla.
Este parche también incluye una actualización del Compendio de The International que revela el listado de los talentos de retransmisión de este año, además puedes encontrar una lista de la corrección de errores más reciente aquí.