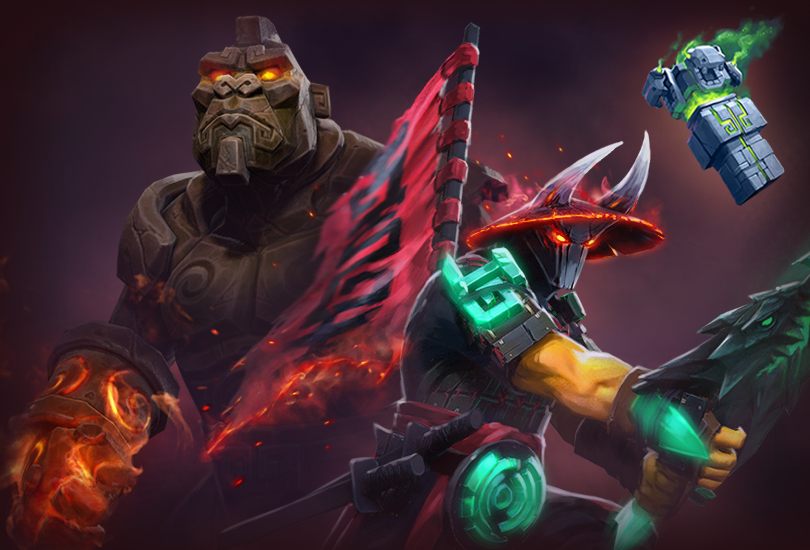 El Alijo del Coleccionista de The International 2019 regresa con una nueva ronda de objetos del llamamiento a las armas de este año y varias joyas ocultas del Workshop para algunos de tus héroes favoritos, incluyendo un set raro para Necrophos, un set muy raro para Ember Spirit y un set ultrarraro para Juggernaut.
La apertura de trece de estos tesoros (ya disponibles por 2.49 USD cada uno) te otorgará automáticamente treinta y dos niveles de batalla, y las probabilidades de recibir un objeto raro adicional aumentan con cada uno que abras. También puedes reciclar cualquier set que no quieras para obtener dos niveles de batalla.
El volumen II del Alijo del Coleccionista solo estará disponible durante los próximos treinta días y es la única manera de conseguir estos sets de objetos exclusivos, excepto el ultrarraro de Juggernaut, que se podrá vender a finales de 2020, una vez que concluya el torneo del año que viene. Como ya es tradición, el 25 % de los ingresos por cada venta se destina directamente al fondo para premios de The International.
Una vez más, nos gustaría dar las gracias a todos los artistas de la comunidad que han presentado propuestas en el Workshop de Dota 2, así como a la comunidad del pase de batalla por su apoyo.