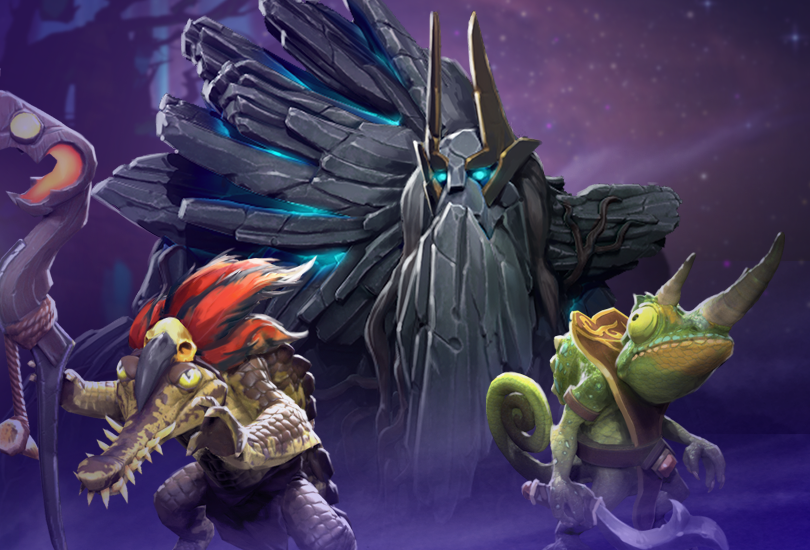 La actualización de hoy introduce el exclusivo objeto de prestigio «Majestuosidad del Coloso» para Tiny, disponible al alcanzar el nivel de batalla 255, y los creeps Radiant y Dire personalizados «Refugio Reptiliano», que se obtienen en el 182, para completar la línea de recompensas del pase de batalla a medida que nos acercamos a The International.
Con modelos completamente nuevos para cada uno de sus estados de crecimiento, además de animaciones y efectos personalizados para Avalancha y Agarrar Árbol, la «Majestuosidad del Coloso» solo se puede obtener aumentando tu nivel de batalla a 255 antes de la conclusión del pase de batalla The International 2019. Los jugadores que ya han alcanzado el nivel 255 pueden reclamar este conjunto de objetos desde la línea de recompensas, y rodar por las sendas con esplendor y estilo.
Para adaptarse al lanzamiento de este nuevo set, los espacios de objetos de Tiny también se han actualizado y simplificado para que se correspondan con sus cuatro niveles de crecimiento, y sus materiales se han optimizado para permitir una creación de contenido más sólida. Esto significa que pronto estará disponible en el Workshop, y que los artistas solo necesitarán enfocarse en hacer objetos que se ajusten a cuatro espacios base y un espacio de arma en cualquier diseño futuro para Tiny.
Fase de grupos de The International
La primera acción de la fase de grupos de The International comienza a las 9:00 a. m. del jueves 15 de agosto, en Shanghái. Con los cruces del evento principal en juego desde el principio, asegúrate de sintonizar la retransmisión principal para ver el desarrollo de la primera etapa del torneo.